Birmingham - Malawi Link
Bishop Francis Kaulanda visited St Michael's Church in May 2016. He came to Birmingham Diocese with his three colleagues from Malawi to celebrate the 50th anniversary of the Birmingham - Malawi Link. Bishop Francis is Bishop of Lake Malawi Diocese. During his visit he attended the Growing Leaders course and baptised Jacob.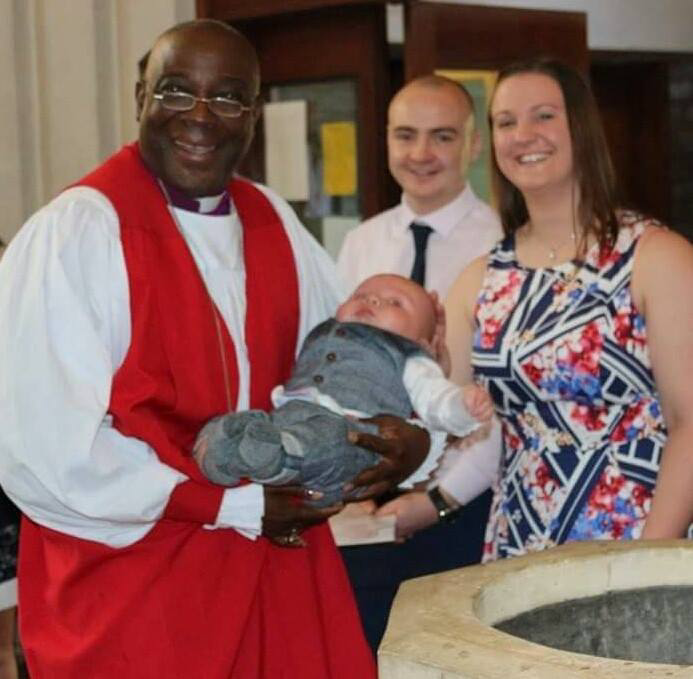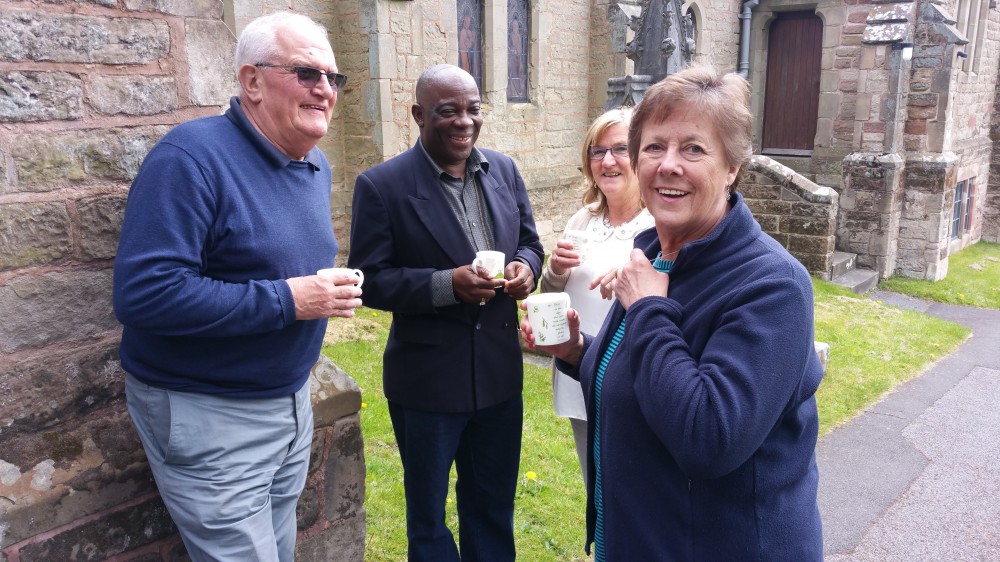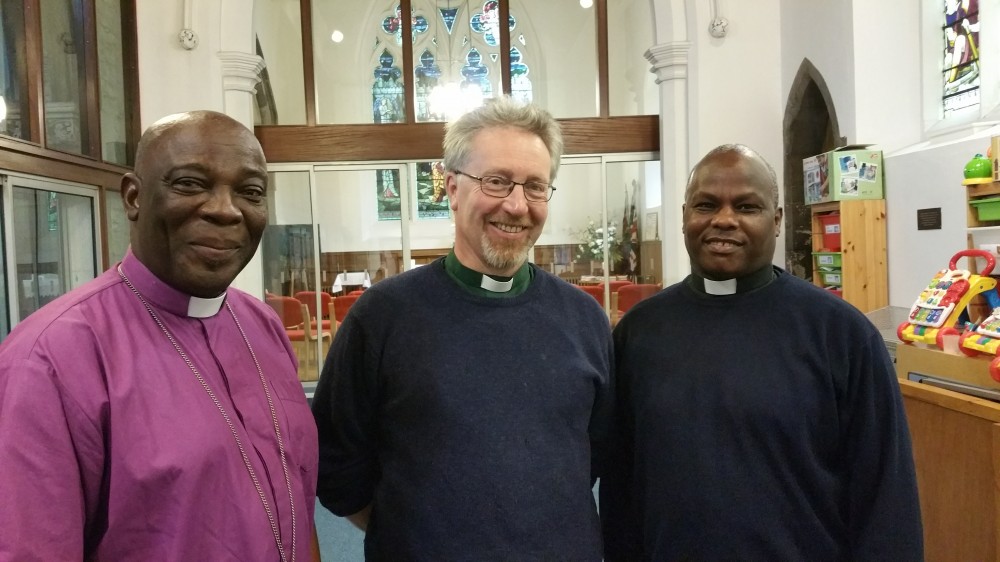 Bishop Francis with Rev'd Gary Birchall and Rev'd Francis Waweru
Birmingham Diocese has been linked with the Four Anglican Dioceses in Malawi for 50 years in 2016.
People from St Michael's Church support the Birmingham-Malawi link. Every year there is a container full of useful items sent to Malawi. The Knit and Natter group support this and Ruth Murray is pictured below with some of the contributions.
http://www.cofebirmingham.com/malawi